[TRAVEL] Experience little Spain at Sanmeoru Winery (Taemin x Naeun WGM Filming Spot)
(x)clusive took a trip outside of Seoul two weeks ago with the 2015 Korea Rural Tourism Supporters to explore the wonders of rural areas in Korea, and we will be introducing to you what is good to do and how to go to these farms that are situated outside Seoul on the upcoming trips! Read about part 1 of the September trip to Soomy Village (potato digging, exciting tractor ride & more) here.
Sanmeoru Winery: For the Wine Lovers
Website: seowoosuk.com
Where: 67-1 Gaekhyeon-ri, Jeokseong-myeon, Paju-si, Gyeonggi-do (413-911 경기 파주시 적성면 객현리 67-1)
How to Get There: http://seowoosuk.com/front/php/newpage.php?code=6 (in Korean)
1) Take the subway to Munsan (문산) station on the Gyeongui-line.
2) We recommend you hail a taxi, beacause via Naver Maps, it takes 2 hours to get there by bus (2 transfers) but it takes 35 mins via drive.
What To Do: Pick wine grapes, make wine, visit the winery (and renact Taemin x Naeun's WGM episode), make wine jam, take pictures with the beautiful murals.
What We Did:
Upon arrival the first thing at caught our eye was the beautifully painted walls which everyone couldn't help but pose for photos with!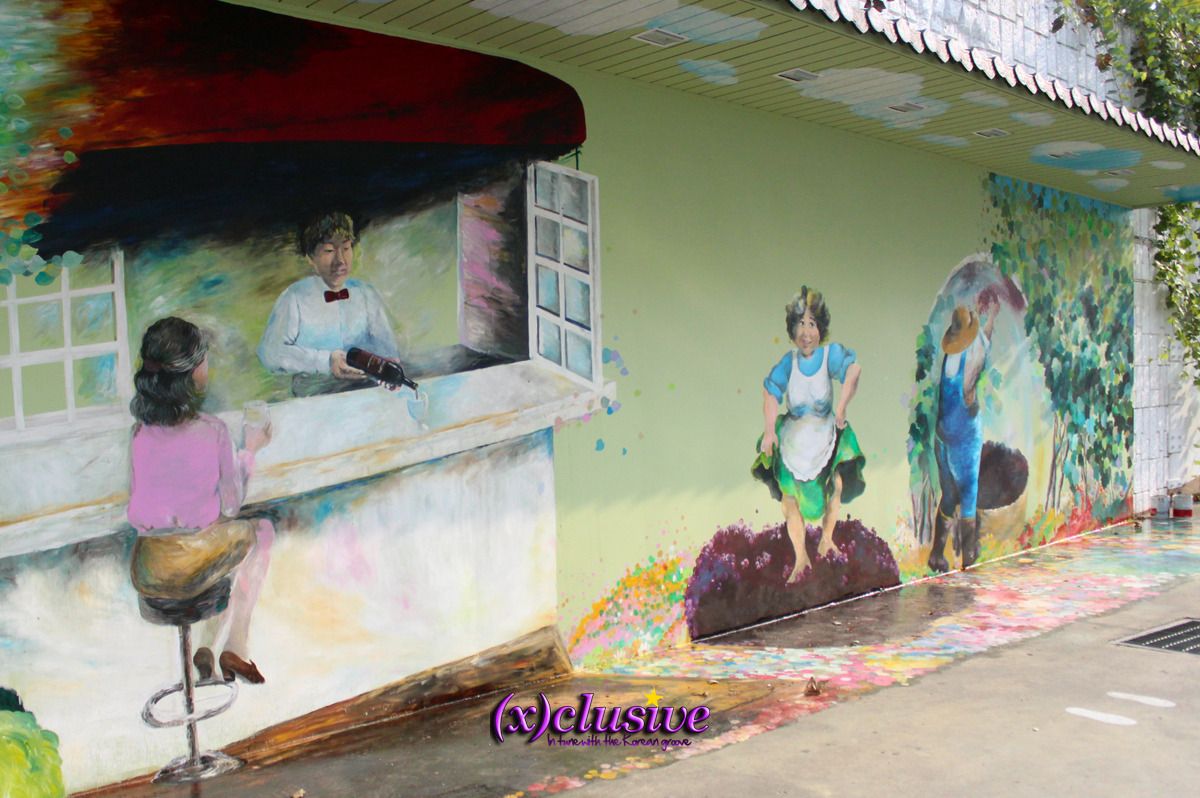 We moved in for the winery tour where the wine is kept and this is also the filming site for SHINee Taemin & Apink Naeun's 'Spain escapade' for Episode 24 of "We Got Married", as well as MBC drama "Hotel King" (featuring Lee Dong Wook and Lee Da Hae, also starring 2AM's Seulong).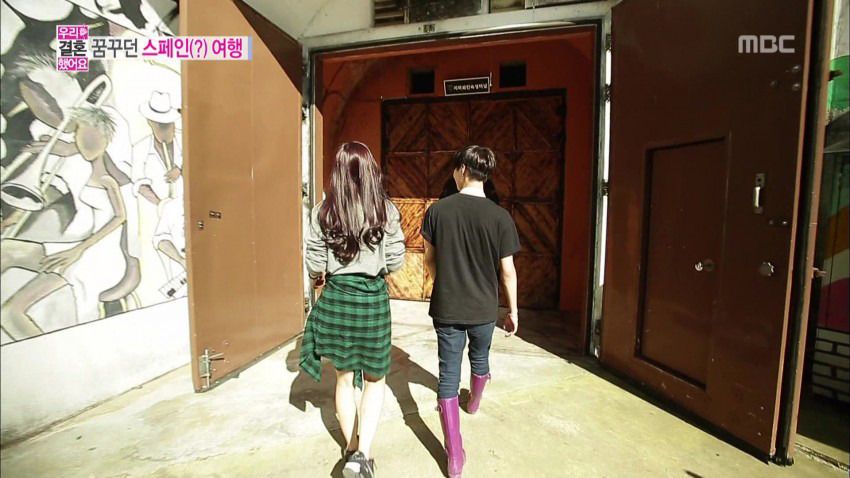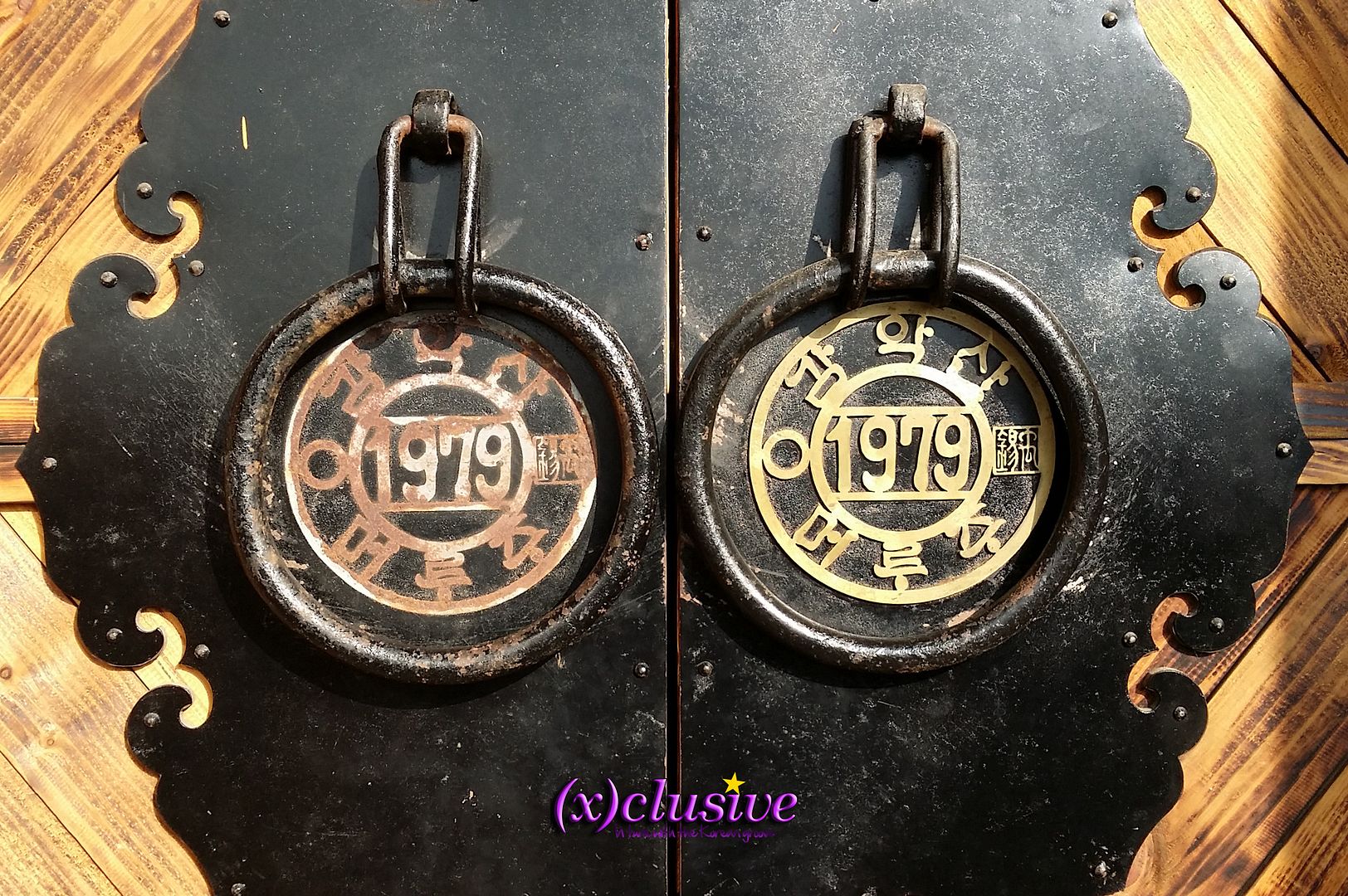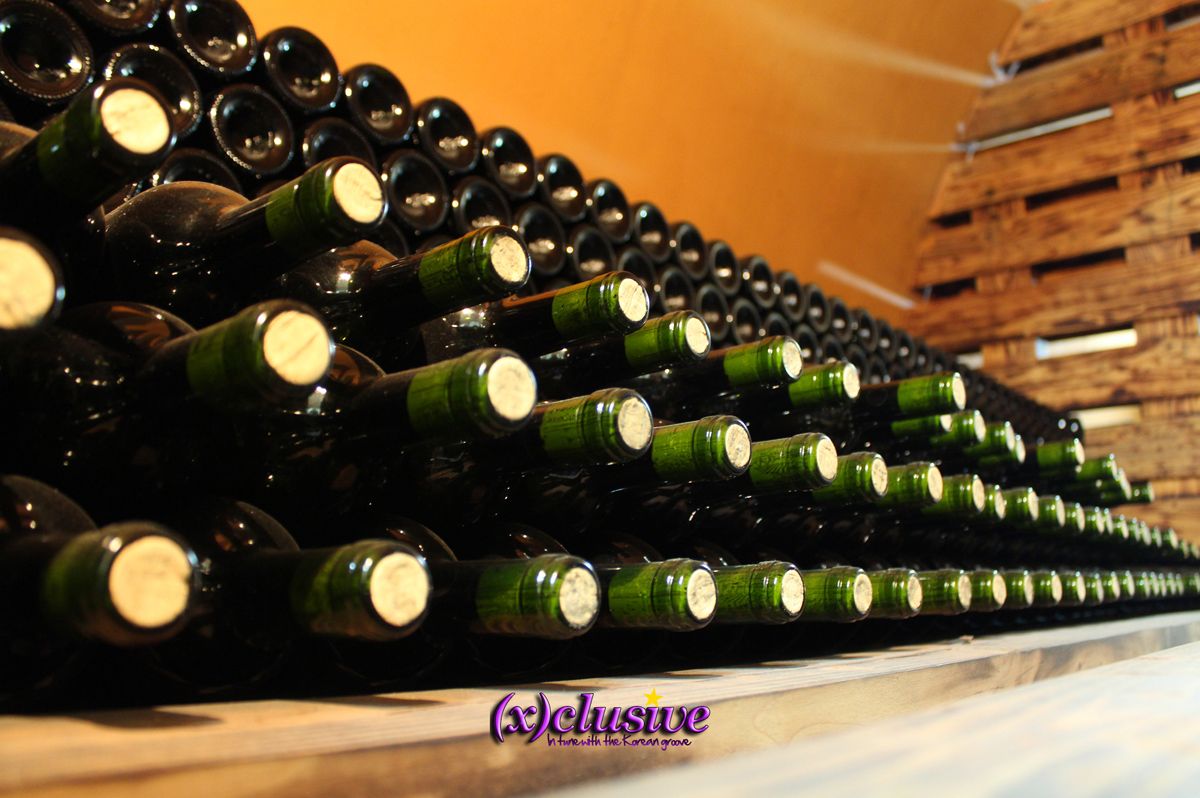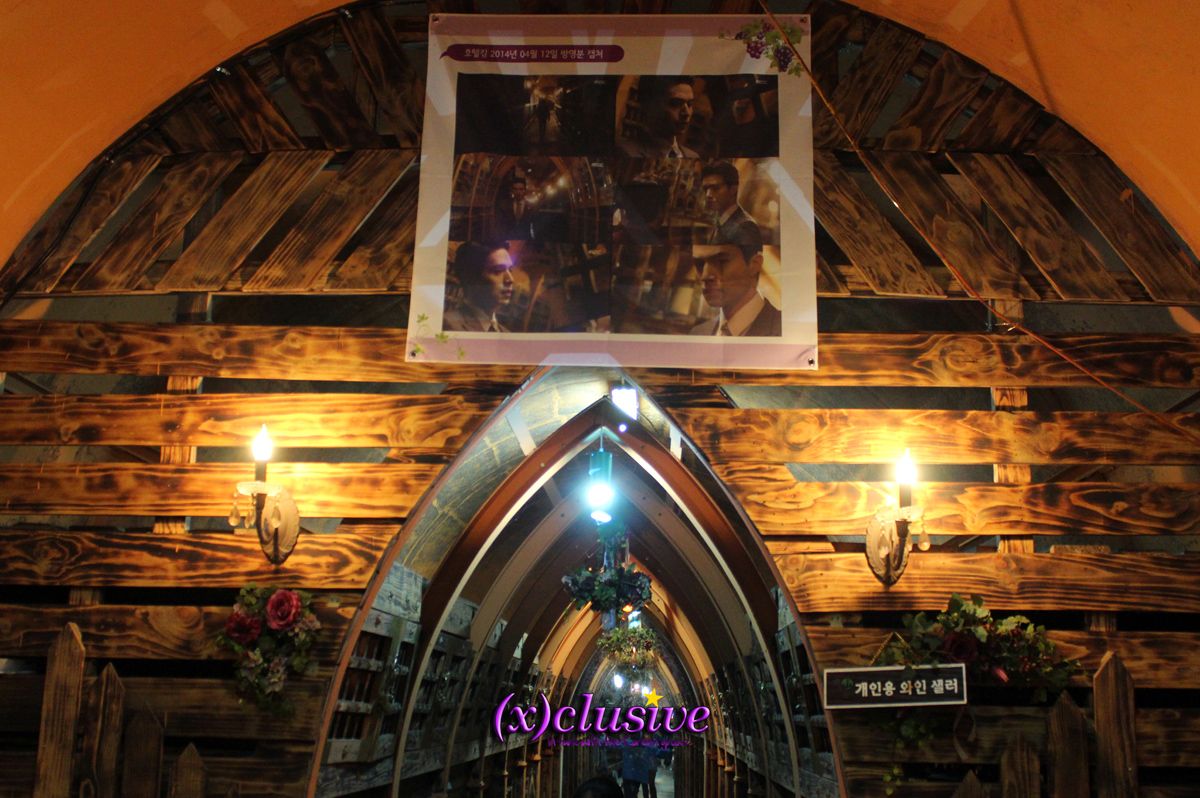 Sponsored Links
[showmyads]
After the tour, we were ushered to the Experience Hall, where we had the chance to hand-make wine grape-based soap, chocolates as well as wine grape jam!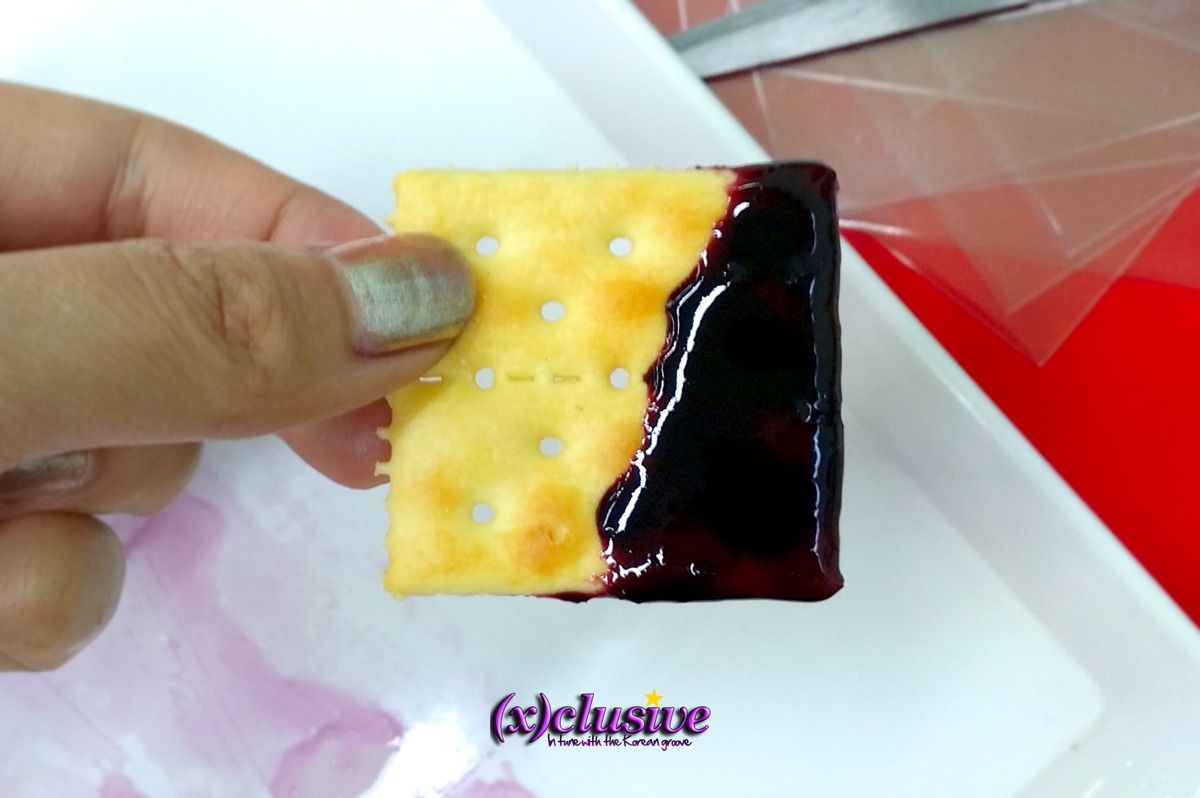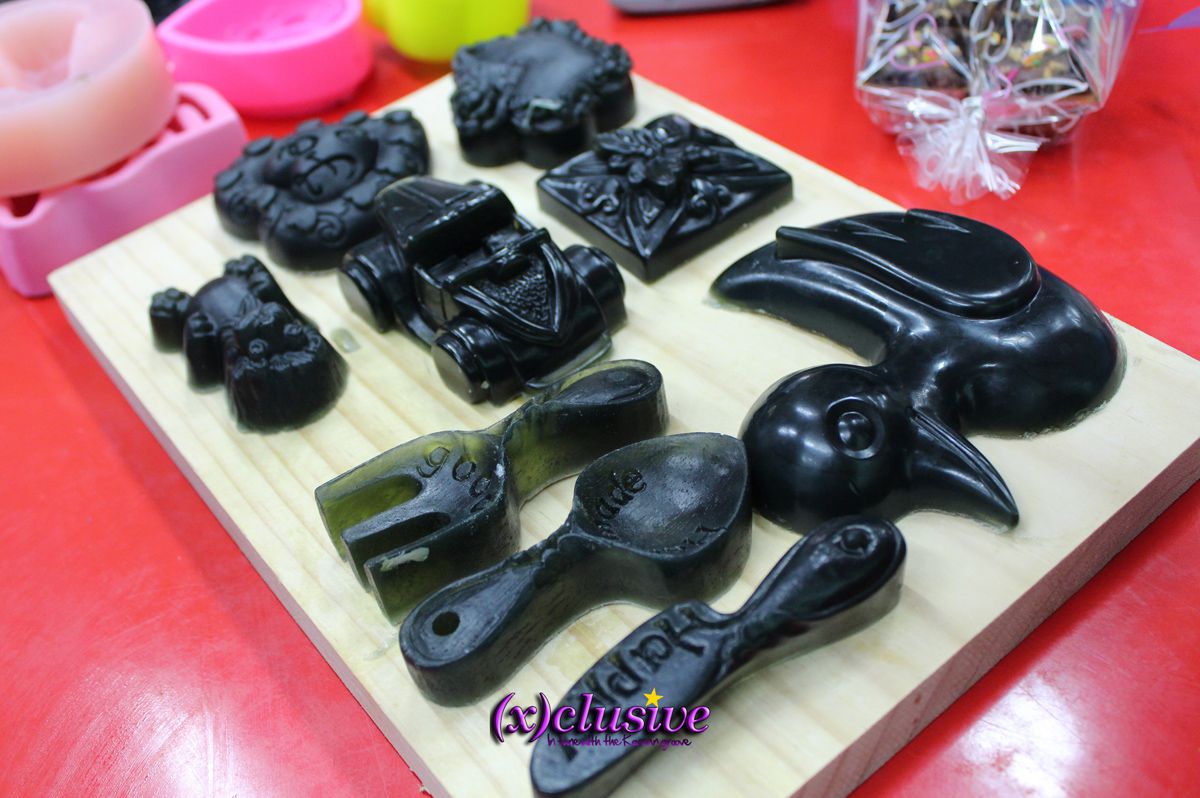 Each of us also received a personalised bottle of wine, and had a wine tasting session as well. Personally I'm not a wine drinker, so the grape juice was still the best since it's the sweetest!
There is also a camping site in the area, and you may find out more information about the various activities through their website. Reservations can be done through information on the website or their hotline +82-31-958-4558 and for inquiries, they can be contacted via email at sanmeoru1979@naver.com.
The trip is made possible thanks to Korea Rural Tourism. Check out their Facebook page for more information about Korea rural spots!
Do follow (x)clusive on Twitter, Facebook, YouTube and Instagram for your updates on all things Korean in Singapore.